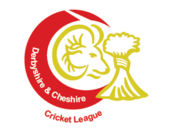 PS Derbyshire & Cheshire Cricket League
Sponsored by Peak Sports, Stockport
Welcome to the website of DCCL
Welcome to the website of the Derbyshire and Cheshire Cricket League. The 2014 season is now in full swing, so please feel free to browse the site to find out what's going on. You will find information on the latest results, weekly reports, league tables and statistics. You can also visit the web sites of all our Clubs and our Sponsors.
For results, fixtures and tables click the division or cup that you are interested in further down the page, or select the fixture group in the pull-down tab above.
If you want to browse previous seasons, you can do this with the pull-down tab above too.
Never miss an update
Follow the league to get the latest news and results straight to your email